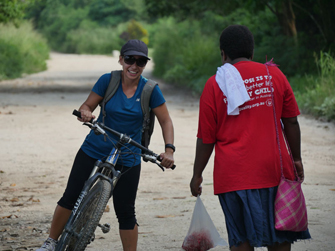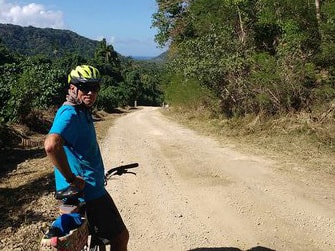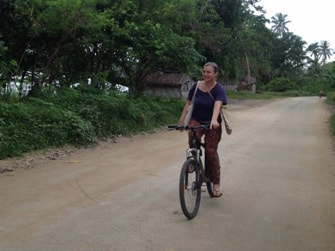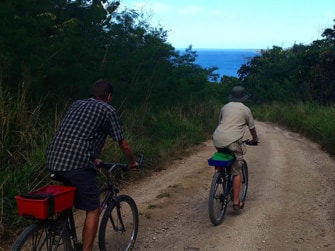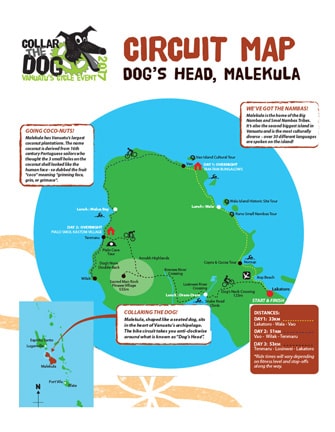 To better explore the island of Malekula, meet the friendly people and experience local village life, renting a bicycle and getting around at your own pace is something you can easily do here!
Malekula Bike Hire has 6 modern mountain bikes available for hire from its Lakatoro depot. Bike rental includes bike (Italian Limbardo brand), cycle helmet, puncture repair kit with tire irons, spare tubes, pump, bicycle mounted pouch, and maps of northern Malekula. Also available on request is a local cell phone with sim for emergency calls.
Cycle a distance on the local roads north past the small off shore islands of Rano, Wala, Atchin and Vao or South through Litzlitz towards Crab Bay or West towards Losinwei, Limbubu, Unmet or Wiaru. Alternately cycle to explore closer areas such as Norsup, Lakatoro to the local beach Aop or the fresh water hole near Litzlitz and return to your accommodation.
Pricing:
Per Bike: Half-day – 1,500 VT (returned by 1pm)
Per Bike: Full-day – 2,000 VT (returned by 6pm)
Bikes available from the office at 8.30am. Bikes returned after 1pm will be charged a full day rate and after 6pm will be charged an extra single day. Should you need the bikes on arrival at Norsup Airport, free delivery can be arranged.
The use of the local cell phone is free however if you wish to have this in case of an emergency you must pay a refundable bond of 500 Vatu in cash on pick up. You must return this with at least 100 Vatu credit.
All bike rental charges are to be paid via credit card to Malampa.travel Call Centre prior to bike uplift. Your credit card details will be kept on file in case of any non-accidental damage or late charges.
Damage/Lost Property:
If rental equipment is returned in a damaged condition the renter will be responsible for repair costs. Labour rate will be charged at 2000 Vatu per hour (1000 Vatu minimum) plus any parts and materials for repair. Replacement cost for lost, stolen or destroyed rental equipment is at full retail value.
Collar the Dog Bike Trail
For experienced cyclists a challenging 3-day circuit is possible cycling around the 'Dogs Head' stopping at pre-booked accredited bungalows for the night and returning to Lakatoro. Please ask for an individualized booking quotation on inquiry.
Fitness Rating: Strenuous
Please note: All roads in Malekula are currently unsealed and are rough and dusty. When it is wet there may also be numerous puddles and waterways to negotiate. If you would like more comfort we suggest you bring padded cycle shorts. Roads are also not well signposted so always travel with a map and if lost please stop and ask someone.