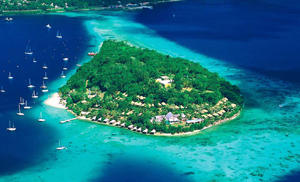 It's the third largest island and has the highest population of all the islands in Vanuatu.
Most of the island's population lives in the capital Port Vila. Many of the others live a basic life, growing their own food. Tourism is obviously a major industry. Tourists come from yachts, cruise liners and by plane.
The island gained some international fame recently with both the USA and the Australian TV series Survivor. There is now a tourist trade visiting the places where the programmes were filmed. There are many water activities as well thanks to the magnificent beaches.
For any questions about The island of Efate or to make a booking at the best possible rate, contact us on the form below, we are open 24 hours 7 days