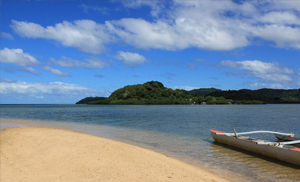 It's a large island with a frightening history. There are burial sites where cannibals once lived and it's possible to visit such places. Most tourists stick to the golden beaches for swimming and snorkeling. There are thick forests and mountains inland and there are walking tracks giving walkers and bird-watchers a wonderful opportunity to see virgin bush and native animals. Culture is rich here especially the dances. There are more than 30 different languages on this island but smiling is the same in any tongue. Of course, the island is now 100% safe, however the incredible recent history makes it an attractive destination for tourists.
South Malekula Tours
Lamap Art and Cultural Festival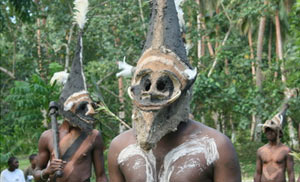 The local community of Lamap celebrates their culture, traditions and unique way of life with a two-day art and cultural festival. Typical programme includes an authentic pig exchange ceremony, skill displays, custom dancing and stories, as well as tasting the delicious organic island cuisine. In the evenings relax with local string bands, and kava tastings.
Port Sandwich Festival, Malekula
The Port Sandwich Arts Festival is held at Dravail Village close to Lamap on Malekula and displays a variety of custom and cultural activities over the two days in a very organised and choreographed way. This is an extremely good festival to become part of. Yachties can anchor at Port Sandwich.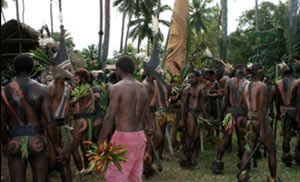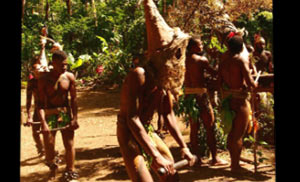 Maskelyne Island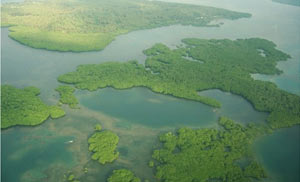 The Maskelyne Island group is situated at the southeast tip of the Malakula Island mainland. The group consists of two bigger islands, Sakao and Uliveo, and a few smaller ones. Each island is surrounded by extensive fringing reefs. The fringing reef of the small Vulai Island extends over 2,6 nautical miles into a barrier reef called the Sughulamp Reef.
Dugong Tour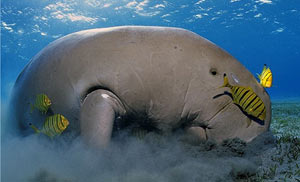 From the Lamap Point through the Dravail Conservation Area to Gaspard Bay- a well-known Dugong feeding ground. Swim with these gentle giants before picnicking on your own private beach.
For any questions about Malekula Island or to make a booking at the best possible rate, contact us on the form below, we are open 24 hours 7 days