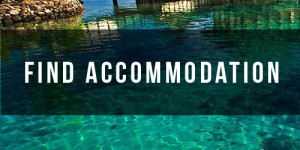 So much depends on exactly what you want and why, and then on your choice of travel agent.
If you are a honeymoon couple and want to stay at a secluded resort and remain there for the majority of your stay, then there are locations to suit.
If you are a family and with a young child or children, then that too throws up a number of suitable locations.
If you are on a tight budget and wish to travel to several islands, again there is accommodation ideal for your needs. From humble bungalow to top class hotels, Vanuatu offers a range of accommodation models.
All of these will be well known to an experienced travel agent who knows the islands and all they have to offer.