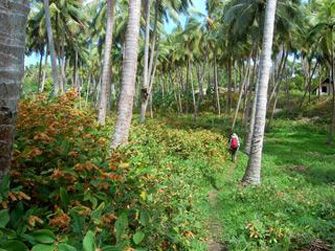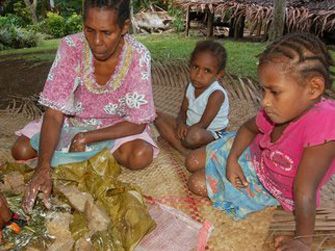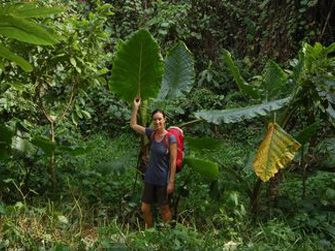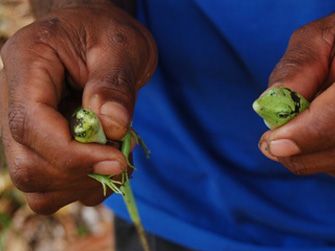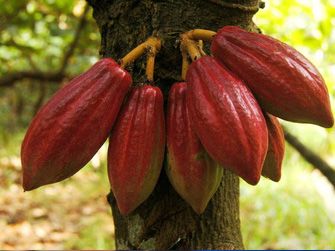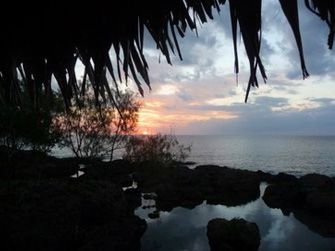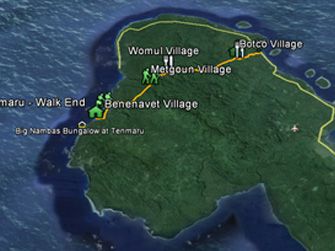 Coast-to-coast traverse through the 'Dog's Head' in Northern Malekula island.
An energetic 3-day trek with a 2 full days walking from the North East coast to the North West of Malekula Island. As described in Lonely Planet,
"…you walk across the rugged 'dog's head' from the Small Nambas territory to the Big Nambas territory as your own personal guide introduces you to bush life and stories"
. You are warmly welcomed into fascinating villages still living traditionally – isolated from the influence of the modern world. Arriving at the fabulous Big Nambas Bungalow or Pialo Kastom Village Bungalows at Tenmaru, you get a celebratory cool-down with a relaxing swim in the Pacific Ocean.
Fitness Rating: Strenuous
Itinerary:
Day 1: Norsup Airport/Atchin – by 4×4 (1 hour approx), then Atchin to Kalele Village by foot (4-5 hours walk approx).
You will be picked up from airport or your accommodation, and driven up to the North East Coast to Atchin where you meet your personal guide and porters. Your two day adventure starts with an easy walk following a truck track through coconut and cocoa plantations then a single track through local gardens and a bamboo forest. After a traditional lunch at Botco with the villagers, you'll walk for about one hour up and down under the rain-forest canopy with glimpses of the surrounding mountains. Finally, crossing a river, and short steep climb you will then arrive at Kalele village – where you will stay for the night, sleeping in a small hut-house made with local materials. Sheets are provided and you will be able to bucket shower! You will also have an opportunity to taste kava with John the village Chief alongside the river under the clear night sky; a unique and magical experience!
Day 2: Kalele – Tenmaru (7-8 hours walk approx)
The second day starts with long walk up and down on a single track in beautiful highland jungle. Highlights are: river crossings with deep pools to swim, giant nabanga (banyan) trees, traditional villages, and ample opportunities to interact with the locals doing their daily tasks. You will continue until reaching either Pialo Kastom Village or Big Nambas Bungalow on the West Coast – conclude your adventure with a relaxing swim in rock pools, a local meal served at your bungalow while watching the setting sun.
Day 3: Option: 4×4 will take you back to Norsup airport or your accommodation Or you can continue on the Big Nambas Trek to Pikayer.
Per person: 26,860 VT (2 min)
Solo Price: 37,000 VT
Includes tour guide and one porter per person, all meals, 1 night seaside bungalow accommodation in Tenmaru including breakfast, and transfers to the departure at Atchin from Lakatoro/Norsup.
Optional return transport from Tenmaru to Lakatoro / Norsup per group: 16,000Vt (4 person max per truck)
Departure: 7 days a week
Note: You can also do this trip in reverse in addition to the Big Nambas Trek from Pikayer to Tenmaru or vice versa to reduce truck transfer costs! Leave your additional luggage at your return bungalow or with Malekula Transfers.
Fitness/Health Requirements: Parts of this trail pass through rugged bush country. The trek requires a good level of fitness and sure-footed-ness – if in doubt consult your doctor. Sturdy shoes, and water are essential and walking poles are a good idea.
For any questions about Dog's Head Trek – North Malekula or to make a booking at the best possible rate, contact us on the form below, we are open 24 hours 7 days