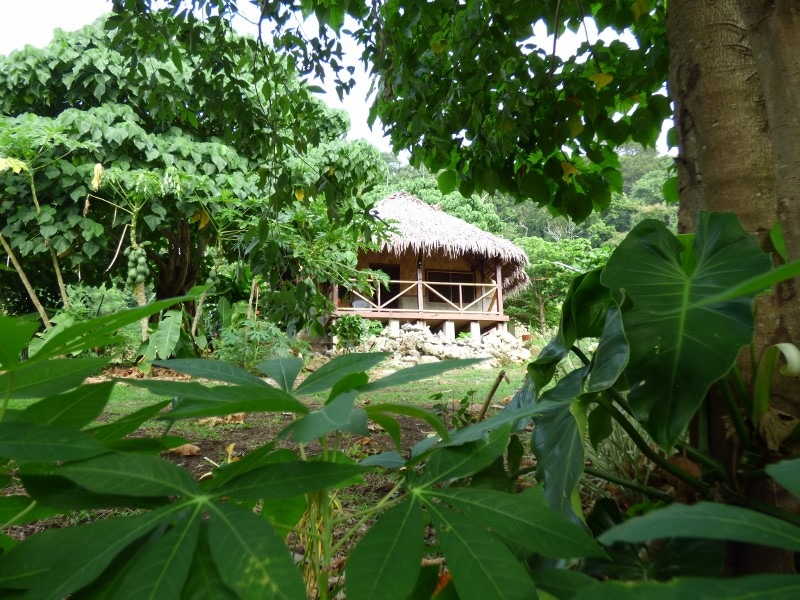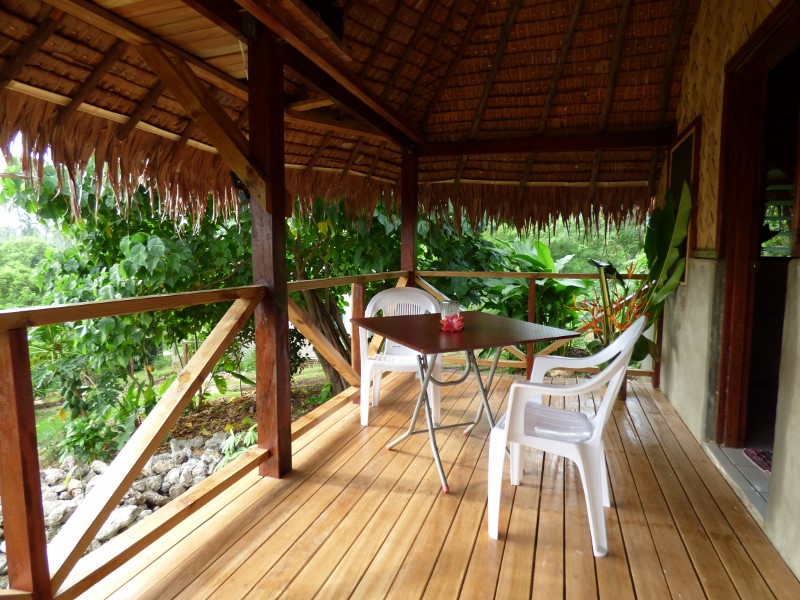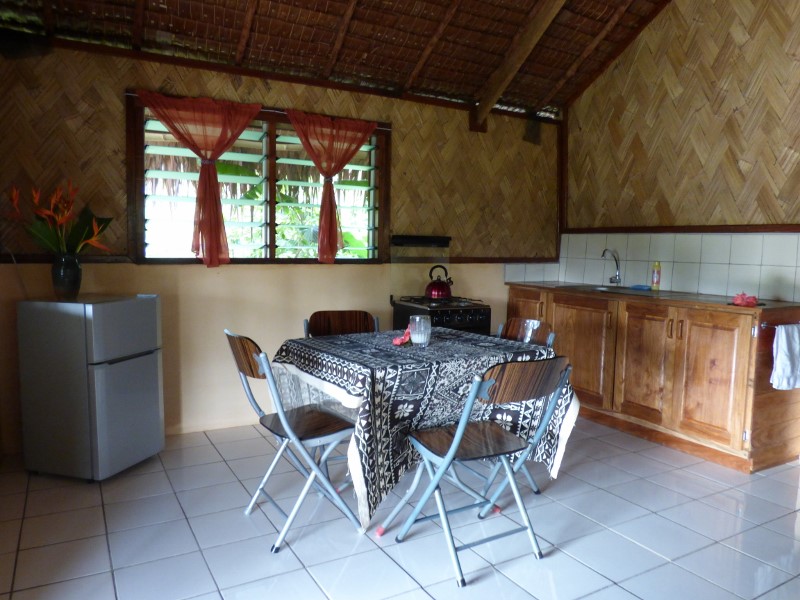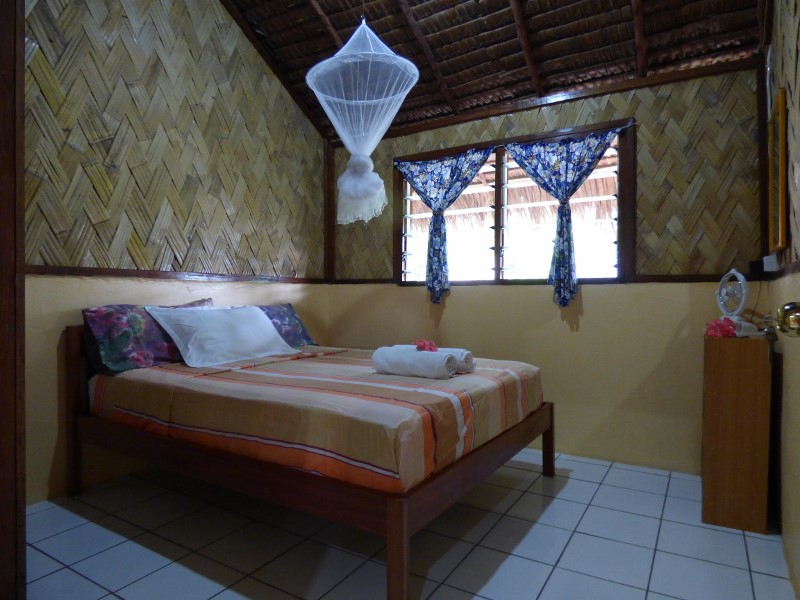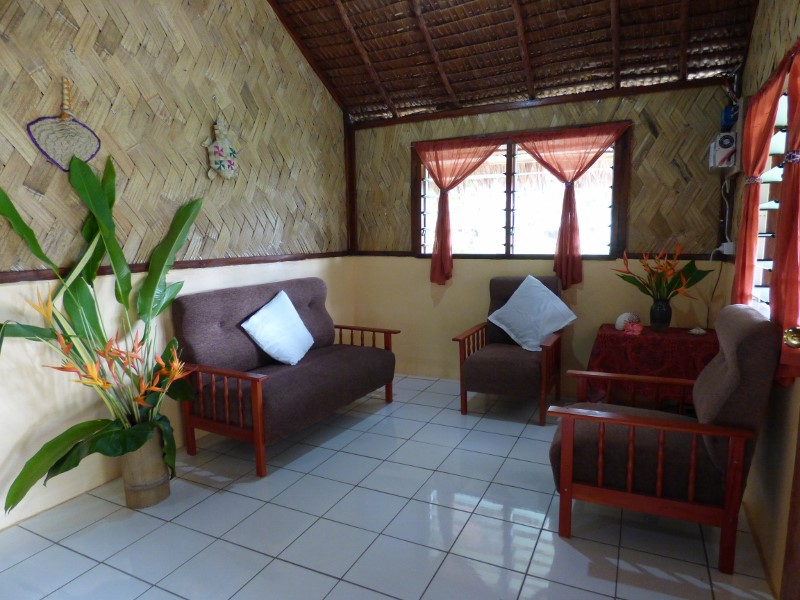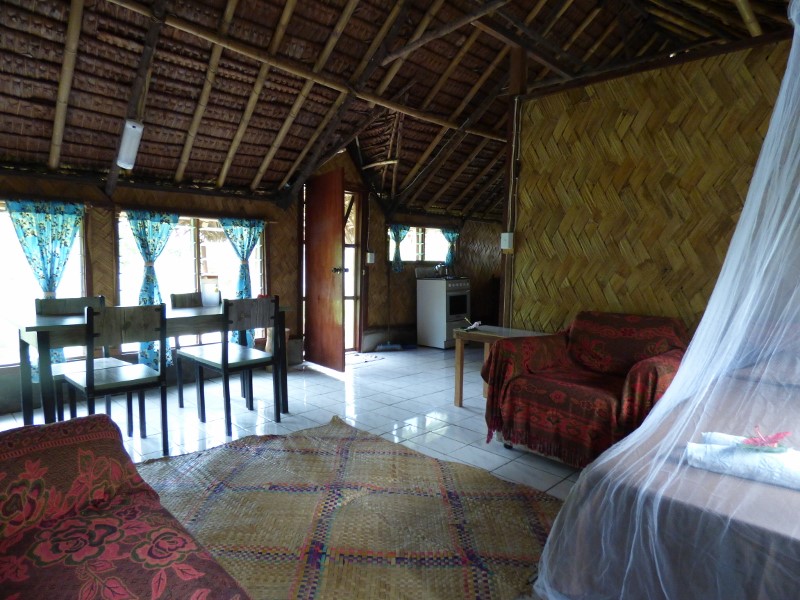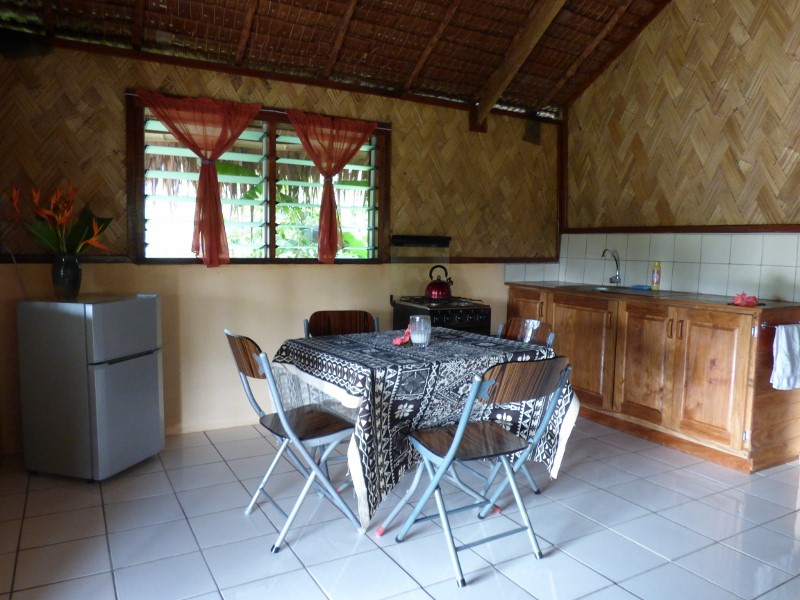 Malekula Holiday Villas
offer three fully self-contained bungalows nestled in a beautifully established garden conveniently located near Lakatoro only 5 minutes drive from Norsup Airport and walking distance to Aop Beach. While cooking facilities are at your fingertips breakfast is included. Your friendly hosts will organize your free airport transfers. Cultural and adventure tours can also be organized and mountain bikes are available for hire.
Restaurants
Malekula Holiday Villas restaurant offers fresh traditional
Melanesian cooking. It serves breakfast, lunch or dinner.
Enjoy the beautiful view overlooking the coconut palms while having your meal on your own bungalow veranda.
Lunch or dinner from 800 VT per person.
Oyster or lobster may be requested – 1,500 VT per person
MAIN ATTRACTIONS:
Relaxing and swimming at Aop Beach.
Big Nambas Tour at Mae.
Small Nambas Tour at Rano.
Guided half-day visit to Norsup Small Island by traditional canoe, with opportunity for swimming and snorkelling.
Day trip to Nanwut & Uri Marine Park snorkelling
Dog's Neck Bike Trail and Waterfall Walk
ACCOMMODATION:
2 charming self-contained bungalows built in traditional style.
Hibiscus Villa offers 1 double and 1 single bed, plus private modern bathroom facilities and an expansive balcony. The fully equipped kitchen includes gas stove and fridge, and laundry facilities.
PRICE: 7,500 VT per bungalow, per night, 2 people, includes breakfast.
Additional person, per night, 2,000 VT
Ginger Villa offers 1 double and 1 single bed plus outdoor private bathroom facilities. Fully equipped kitchen including gas stove, and laundry facilities.
PRICE: 5,500 VT, per bungalow, per night, 2 people, includes breakfast.
Additional person, per night, 2,000 VT
SERVICES:
Free Airport transfers
Free WIFI
24 hour electricity
Laundry facilities
Tour Booking Facilities